ATV (Sit In) Driver Instructor Training
For those with a lot of All-Terrain-Vehicle (ATV) driving experience, becoming an instructor can be a natural progression. 
We have a course for those looking to become a quad bike or ATV (sit astride) instructor and have developed a course specifically for those looking to train others in ATV (sit in) vehicles.   
Training is delivered face-to-face by our fully RoSPA certified instructors, on site at your own premises.  We also provide comprehensive reports and certifications required to ensure that successful candidates can point to a proven track record. 
We can also help organisations to develop their own bespoke comprehensive training so that they can offer RoSPA accredited sit-in ATV training, which reflects the highest safety standards of accredited training. 
For our Sit-In ATV instructor courses candidates must have an excellent knowledge and experience of using an ATV and all attachments in the required environments. Excellent communication skills, preferably backed up with experience in training, management, supervision or assessment. Candidates must be first-aid trained (1 day Emergency Frist Aid at Work) and have a working knowledge of  Health and Safety at Work (minimum level 1 qualification).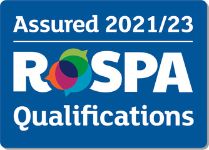 Your Sit In ATV Instructor
All of our instructors have many years of off-roading experience. They have a wide knowledge of transmissions, differentials and other fitted equipment on a variety of different vehicles, not linked to a single manufacturer. All hold first-aid  and H&S qualifications, up to Nebosh NGC.
Finally they are RoSPA certified and have Driver and Vehicle Standards Agency Approved Driving Instructor registration.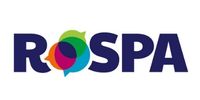 Related Instructor Courses
Contact us for detailed information about our courses or a bespoke quotation.