According to the Department of Transport there are over 1.5 million vans registered to companies across the UK. With rising fuel costs and accountability, it's more important than ever that businesses provide their van drivers with adequate and specific van driver training. Delivered on site across the UK our Van Driver Training courses improve driver safety and confidence, and have a proven track record in reducing diesel consumption.
Our Van Driver Training Courses has evolved from the original SAFED courses which started in the heavy goods arena. With the success of the LGV and Aggregates courses, the government widened the remit and the DfT (Department for Transport) developed the SAFED for Vans course.
For van drivers or Light commercial vehicles (LCV) operators, we offer two types of training:
LCV Familiarisation: Looks specifically at driver safety and fuel efficiency to improve fuel consumption, improve vehicle health and reduce risks. When Van drivers learn our simple driving techniques they can save an average of 15% of fuel costs. Safe and efficient driving will generate substantial savings on maintenance, insurance premiums and fuel consumption. 
Van Awareness Training: Ideal for fulfilling Health and Safety requirements, this training provides staff with in-depth knowledge of the legal requirement of loading and speed limitations. It also ensures staff are aware of the added risks from manual handling and restricted vision. 
Driver assessment and Van Driver e-learning courses: For companies looking to include assessments as part of the interview process and driver recruitment we deliver online assessments.
This van driver training course is delivered face-to-face by our fully RoSPA certified instructors. Training takes place on your premises using company vehicles and is a mixture of driving theory understanding and practical application.
This course is aimed at commercial van drivers or Light Commercial Vehicles (LCV). We can deliver training for those who have only recently started driving a van, experienced van drivers and to entire teams of drivers.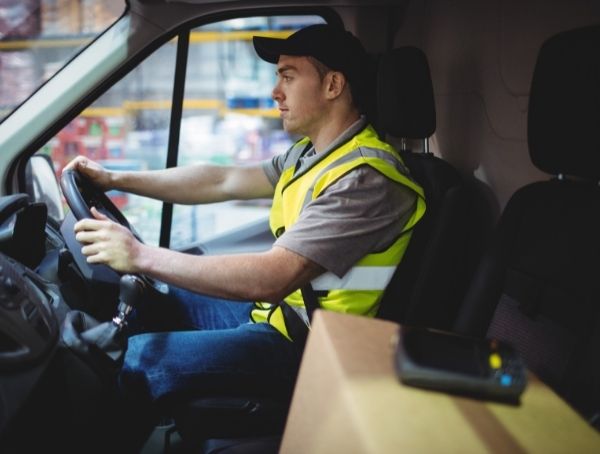 Our Van Driver Training Instructors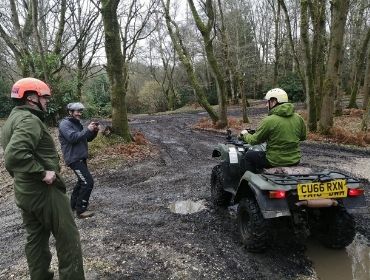 For more than 20 years we've been delivering specialist fleet driver training and off road driver training professional driver training. Our main aim is to empower drivers. We instil driver safety and competency by developing the right skills, knowledge and confidence to operate vehicles effectively. 
With regular training and assessments businesses see a reduction in incidents and save money associated with vehicle maintenance and insurance costs. 
Benefits of Van Driver Training
Don't take unnecessary risks, book your training through Beyond Driving – the only RoSPA certified provider in the UK.