In 2022 the UK was propelled into the worst cost of living crisis since the 1950s. As inflation increases, businesses, as well as consumers, are feeling the pinch. Businesses in particular are having a hard time absorbing these costs, in a bid to avoid passing them onto the consumer.
One of the major driving factors is the steep rise in fuel prices. Therefore, haulage companies, distributors, and operations with small and large fleets are desperately looking for ways to save costs. As commercial fleet training providers we've put together a guide on how drivers can make a few small changes that could reduce fleet expenses and save them a lot of money.
What is a Cost of Living Crisis?
The 'cost of living crisis' refers to the fall in 'real' incomes. The amount of disposable income (money to spend on eating out, holidays and other non essentials) we all have, has seen a significant reduction in a short amount of time. This is the result of high inflation which is rising higher than wages and tax benefits.
So what caused inflation?
The effects of recent global events are the biggest catalyst. The Covid Pandemic, the UK's separation from the common market and the war in Ukraine are continuing to drive up costs. The Bank of England forecasts that inflation could reach as high as 10.2% by the end of 2022 and is expected to remain high for the next 2 years.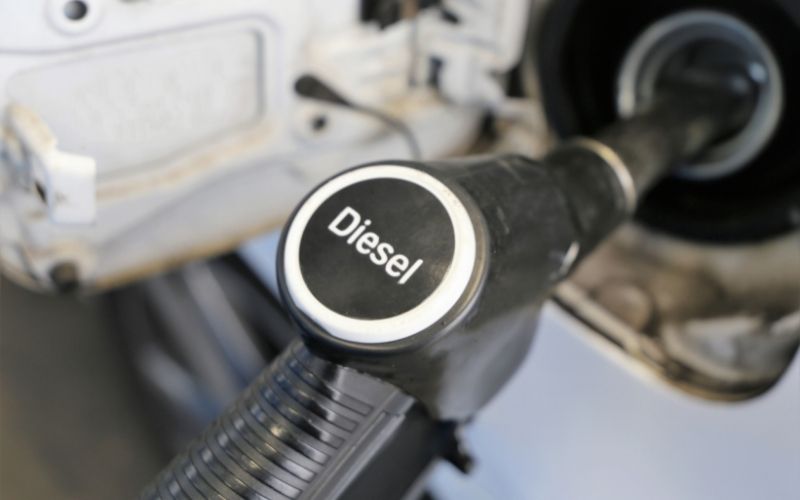 How Are Businesses affected?
Although the government has announced a number of measures to help struggling households, a record number have still been plunged into poverty. And many of the measures don't necessarily help UK businesses who are struggling to adapt to the rise in core operating costs.
Whether you're a small or large businesses you'll have noticed:
1. The wholesale cost of gas
Gas prices hit record highs in April 2022 and have contributed to around half of the Consumer Price Index with Housing (CPIH) inflation. This increase has driven up the cost of running our premises, machines and vehicles.
2. The cost of fuel
More recently, fuel prices exceeded 180p per litre at the pumps, again adding to the ongoing pinch. Fuel prices are predicted to reach 200p per litre by the end of the year. Ouch! Fuel is a major expense for most businesses as it impacts the supply chain, deliveries, distribution, overheads and impacts staff. If you have a vehicle fleet you'll really be feeling this increase.
3. Rents and Rate
House prices and rents are also at record highs, caused by a lack of movement within the market during the pandemic. Increases in commercial real estate are likely to eat into profits or force some businesses out permanently.
4. Minimum Wage increase
The Autumn 2021 budget included a National Living Wage increase from £8.91 to £9.50 per house from April 2022 onwards. This meant that any full time workers would have to be paid an extra £1000 per year, further fuelling price increases on goods and services like fleet vehicle repairs. 
5. Fleet Vehicle Costs
Whether you're buying new or second hand vehicles the cost of both is at an all time high. New cars are in short supply – a result of manufacturing being shut down during the Pandemic. This has been further exacerbated by the Ukraine War where a lot of parts were once manufactured and stored. Shortages of new vehicles have increased demand on the used car market, pushing up prices because demand outweighs supply.
According to Car Expert, production levels aren't predicted to return to normal any time soon and so the cost of both new and used vehicles will remain high for the next 2-3 years.
For fleet managers, the cost of living crisis will probably be their biggest challenge. Not only will your fleet be expensive to run and maintain but employment, vehicle and recruitment costs are becoming increasingly harder to juggle. So what can you do about it?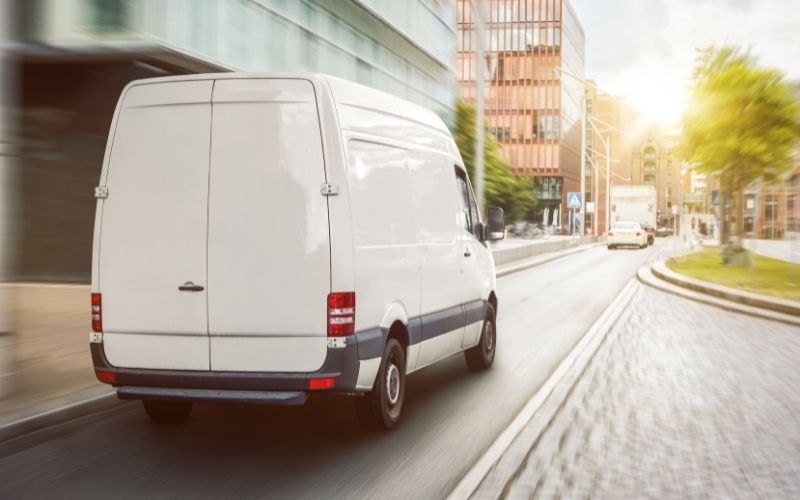 How to Reduce Fleet Expenses
For Fleet managers, educating your fleet operators and drivers about the small changes on driving behaviour can equate to substantial savings. Altering driving style by a little can save on fuel consumption and vehicle wear-and-tear. Here's How. 
1. Hypermiling
Hypermiling is the art of maintaining movement. Essentially hypermiling encourages the driver to look ahead at the road conditions to reduce the need for excessive acceleration or sharp breaking. If you're someone that races up to red lights, and engages with friendly races once the lights go green (you know who you are), then you're probably not aware that you're putting additional strain on the vehicle and using excessive fuel. Instead, think about how to drift. Challenge yourself to keep rolling and never having to stop at lights because you haven't reached them yet.
Our Eco-defensive Driver Training helps drivers become more aware of how they are driving. We can help you to understand what measures to take to alter your habits. It is an essential training programme for any company car and van drivers.
2. Plan Your Route
When it comes to saving fuel, taking the most direct route is the most sensible option. If the route you need gets busy, look into doing the trip at less busy times. Remember that sitting in traffic is not cost effective – always keep moving if you can.
3. Don't Idle
If you have no other option but to travel during rush hour, there are still ways to save your fuel and money. In traffic jams, don't idle! Turn your engine off. Modern vehicles are fitted with start-stop technology. When the vehicle hand brake is applied and the car is taken out of gear the engine will shut down.
Research shows that start-stop technology saves an average of 8.7% of fuel in heavy traffic and 4-6% in lighter traffic compared to an idling car. This is a saving of around two to three pence a minute! Not only will you save money and reduce wear and tear on the engine, you'll also be helping the planet!
Having a policy to reduce idling is the best place to start. This will encourage the conversation and raise awareness of the cost saving involved. If you need help with developing a policy we can help. Our eco defensive courses are run company wide, meaning anyone can be trained in fuel efficiency.
4. Staying Cool
Driving with the windows down is nice in the summer, but if you're serious about saving money then driving with the windows up is the best option. This reduces the amount of drag (air resistance) on the car and saves on fuel consumption. The best way to stay cool is to use your air conditioning but have this set to recirculate. Air recirculation works by using the cool air you get from your AC. Once your car is cool you can switch your AC off altogether. Nice!
5. Get Rid of Excessive Weight
Has it ever taken you more than two weeks to remove your top box from the car after a camping trip? We're all guilty of it. Although it's probably emptied it's still an extra weight and creates additional drag, making the car work harder. If you do trips with tools, deliveries, or any weight that's not required for your trip then remember to remove the load before you set off.
6. Carry out Regular Vehicle Checks
Before journeys check that your tyres are at the correct pressure. Under Inflated tyres will sag causing the rolling resistance to be increased. Therefore more energy is required to overcome this rolling resistance, which means more fuel will be used. Check your tyre pressure regularly when your tyres are cool.
7. Staff Training
Our driver training courses and risk assessments are essential tools for commercial drivers and fleets. They are designed to improve safety and fleet efficiency. They are cost effective and ran by some of the most experienced instructors in the industry.
AT Beyond Driving we know what a difference our courses can have. On average courses like ours help fleet managers to:
 – Save on fuel consumption by 5-15%
 – Reduce maintenance due to small changes in driver behaviour by 5-15%
 – Reduce the number of incidents by 5-15%
 – Save on insurance due to better road and driver awareness by 5-15%
Additionally, many save on hidden efficiencies, like stress reduction, accident and incident reduction. For example, 66% of company vehicles will be involved in an incident this year which will cost on average £1000 to the company.
8. Employ Good Drivers
Since leaving the EU many fleet managers will have experienced driver shortages on some scale. The good news is recruiting skilled drivers from abroad is still a viable option as long as they have a Home Office licensed sponsor, speak English to a level and make a certain amount. (Check Gov.UK for more details.) Recruiting experienced drivers will be much cheaper on your insurance than training someone new for the job.
When recruiting from overseas it's always a good idea to provide UK Familiarisation training. This essential training gets drivers quickly acquainted with the UK laws, road rules and highway etiquette. It gives drivers more confidence, increases safety and ultimately reduces costs incurred through scrapes and other accidents.
Brushing up the skills of your existing staff is another viable alternative. Our Van driver training courses have evolved from the SAFED courses and we teach both light commercial vehicle operators and van drivers to become better, more efficient and safer drivers. 
Reduce Your Fleet Expenses
The next few years are going to be economically challenging. The economy, already crippled by the Pandemic will continue to limp along for a few more years yet! But don't fear. Making small adaptations to policies and equipping teams with knowledge can significantly reduce overheads.
For more than 20 years Beyond Driving has been delivering specialist on road and off road professional training for commercial drivers. We deliver on premises, and tailor courses to address specific concerns or areas of interest. This means that no matter what your industry or objectives, we work with HR teams, fleet managers and policy makers to implement cost saving tactics. Ultimately, we provide effective ways to reduce fleet expenses during a cost of living crisis.